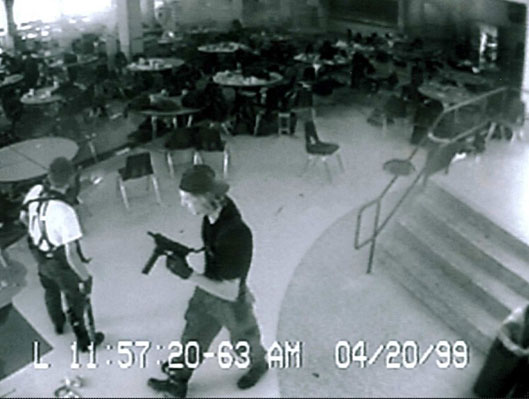 Student runs amock with a gun.
Columbine High School massacre, 1999 – on 20 April 1999 two students shot and killed twelve of their fellow students and a teacher at their high school in Colorado. Twenty three others were wounded.
The two perpetrators then committed suicide which meant that there was never a trial in which the families of the victims could confront the killers. The massacre provoked debate regarding gun control laws, high school cliques, bullying and video games. Some reports claimed that the perpetrators had been bullied and that this had been a motivating factor in their actions.